Oct 11, 2020 08:56 PM Central
Alison Nobles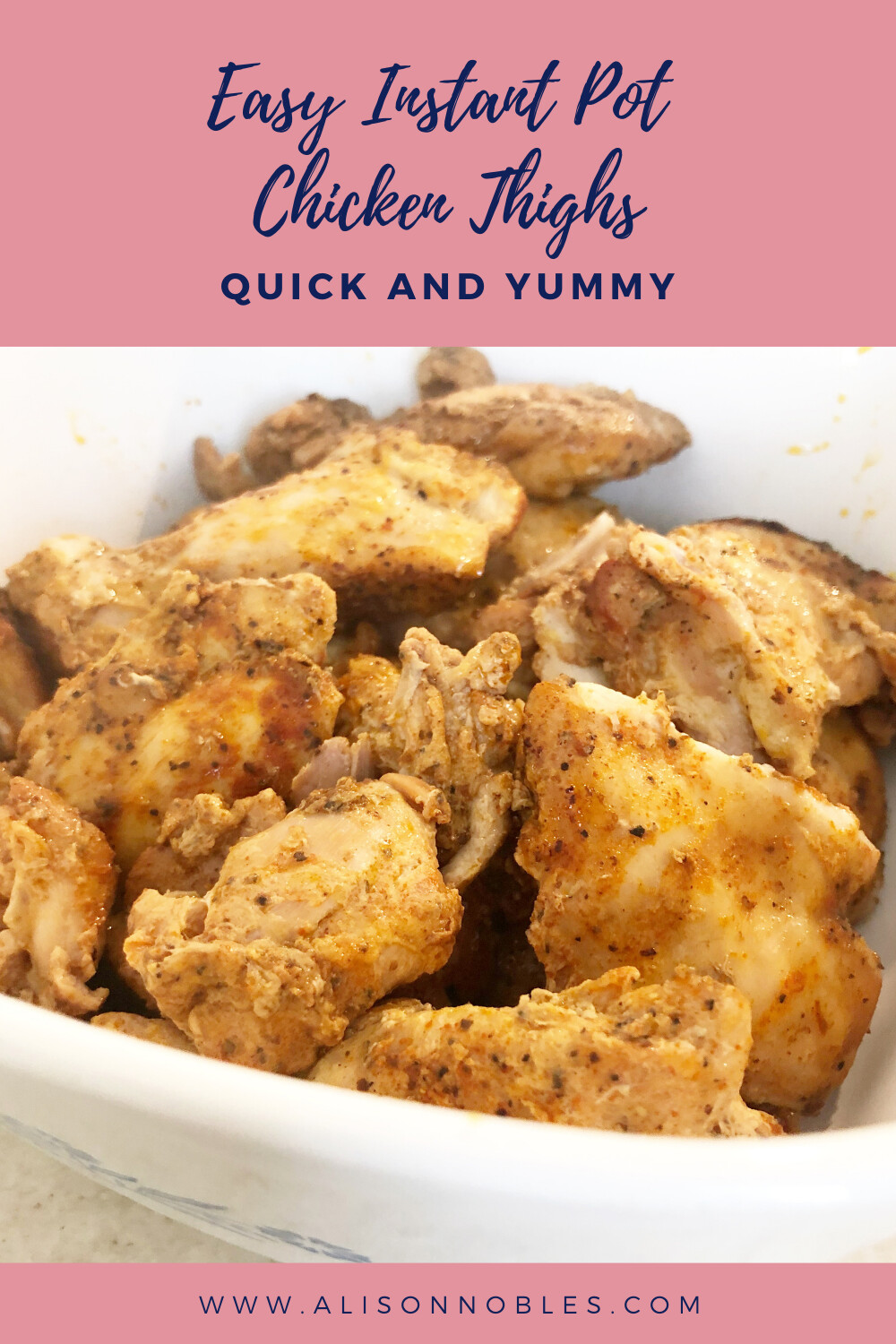 Easy Instant Pot Chicken Thighs
Do you use the Instant Pot? I resisted buying one for a while maybe because I was a through and through crockpot girl. Then my mother in law offered one to me so I thought why not. Here's what I like it for cooking meats quickly and still having them be tender. You can even throw frozen meat in there. I make rice in there and I'm excited to explore more options soon. Here's the
Instant Pot
I have.
Here's my go to Chicken Thigh Recipe in the Instant Pot. These are so easy to make, full of flavor and tender. I use both boneless and bone in chicken thighs. Your choice!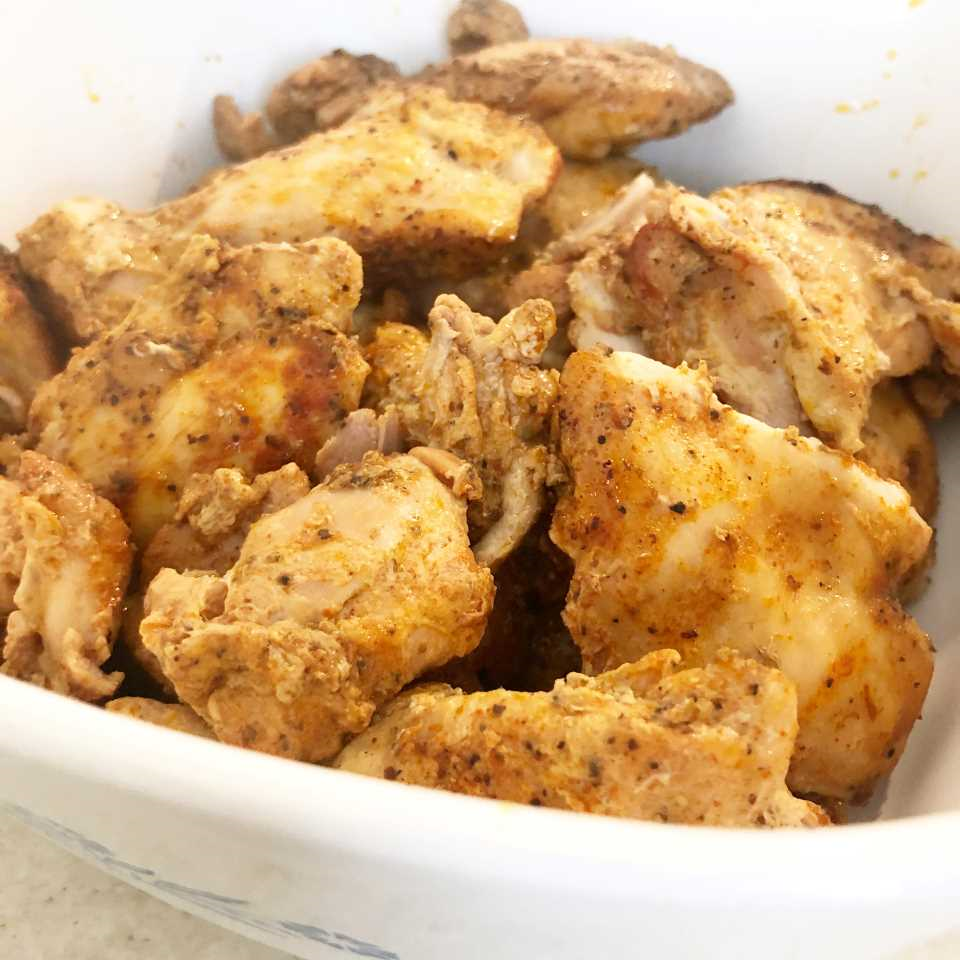 Easy Instant Pot Chicken Thighs
Prep Time: 15 Minutes
Cook Time: 25 Minutes
Total Time: 40 Minutes
12-14 Bone In or Boneless Chicken Thighs
Salt and Pepper to taste
2 tsp. Garlic
2 tsp. Smoked Paprika
1 cup Water or Broth
Lay the Chicken on a large plate or cutting board. Season one side of each chicken thigh (you could do the other side now but I do them in the Instant Pot).
Turn the Instant Pot on to Sauté feature. Start putting the seasoned side down without crowding the pot. Brown the thighs 2-3 minutes on the first side. While they are browning if you haven't done so, season the other side. Flip and brown the other side 2 minutes. Take them out and set on the plate. Do the rest of the thighs like this.
Remove all the thighs from the pot and add the water or broth to the pot. Scrape the bottom with a silicone or wooden spoon to get all the browned bits off. Cancel the Sauté function now.
Add the trivet and all the chicken thighs on top. Seal the lid and pressure cook on high for 10 minutes.
When the Instant Pot is finished cooking, do a 10 minute natural release. Then release the rest of the pressure with a quick release.
Remove the chicken from the pot and serve or put in the refrigerator for later.
These are so easy to make and I usually serve with rice and a veggie. Keep it simple! You can even make these earlier in the day and be ready to heat them up for dinner later.