Oct 22, 2020 03:17 PM Central
Alison Nobles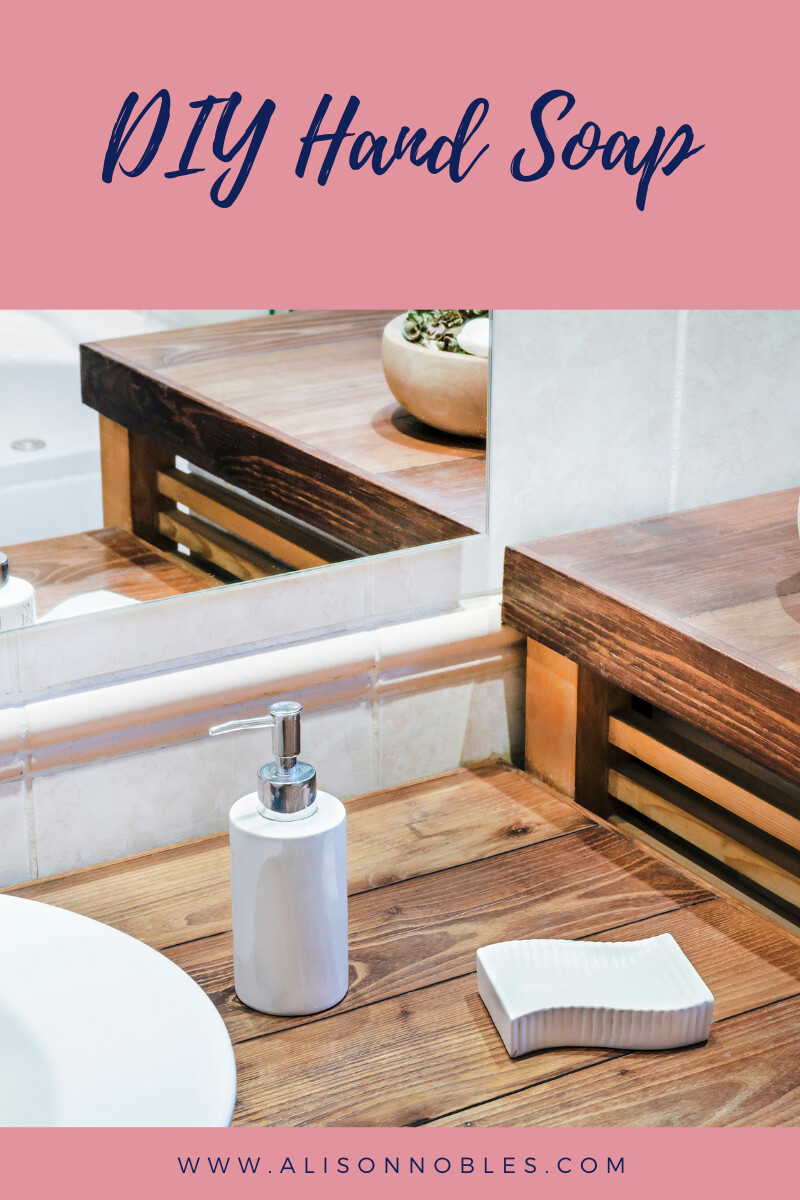 Before we get into the hand soap recipe let me tell you a quick story. A few years ago when I was cleaning right after I brought my first born home from the hospital and NICU; I started to feel light headed and my chest was tight. It got me thinking about what I was cleaning with and how these ingredients were effecting my family, especially my growing baby. What I found out woke me up and I moved forward with making changes. I have not looked back because when I did this for my family it helped us start to feel better, be sick less often and our immune systems became stronger than ever before. I want my children to continue with these natural alternatives because it does make a difference for their bodies, generational changes for their children and honestly the world.
One of the easiest changes I made was making our hand soap. It literally takes me 2 minutes and I just keep what I need on hand all the time to make it when needed. You only need 3 ingredients to make this soap.
Mix Straight into the Soap Container
1/4 cup Liquid Castile Soap-I get mine at Thrive (Dr. Bonner's Unscented)
5-10 Drops of Pure Therapeutic Grade Essential Oils (I usually use the Young Living Thieves for it's power)
Foaming Hand Soap Container- Grab this one here.
So easy and quick! There are no synthetic fragrances either. For us this means no more constant headaches, immune systems being suppressed and skin irritations. I also have peace of mind knowing that I am not possibly contributing to long term health issues for our family. I know that this is not in my complete control but I do have choices I get to make for my family that are in line with my beliefs for our health. This is one change you can make to help you move closer to a place of wellness that is possible.
Want a guide on how to live a healthy lifestyle without all the overwhelm?
Grab it here
!
Are you going to give it a try or do you currently already make your own?