Nov 30, 2020 08:37 PM Central
Alison Nobles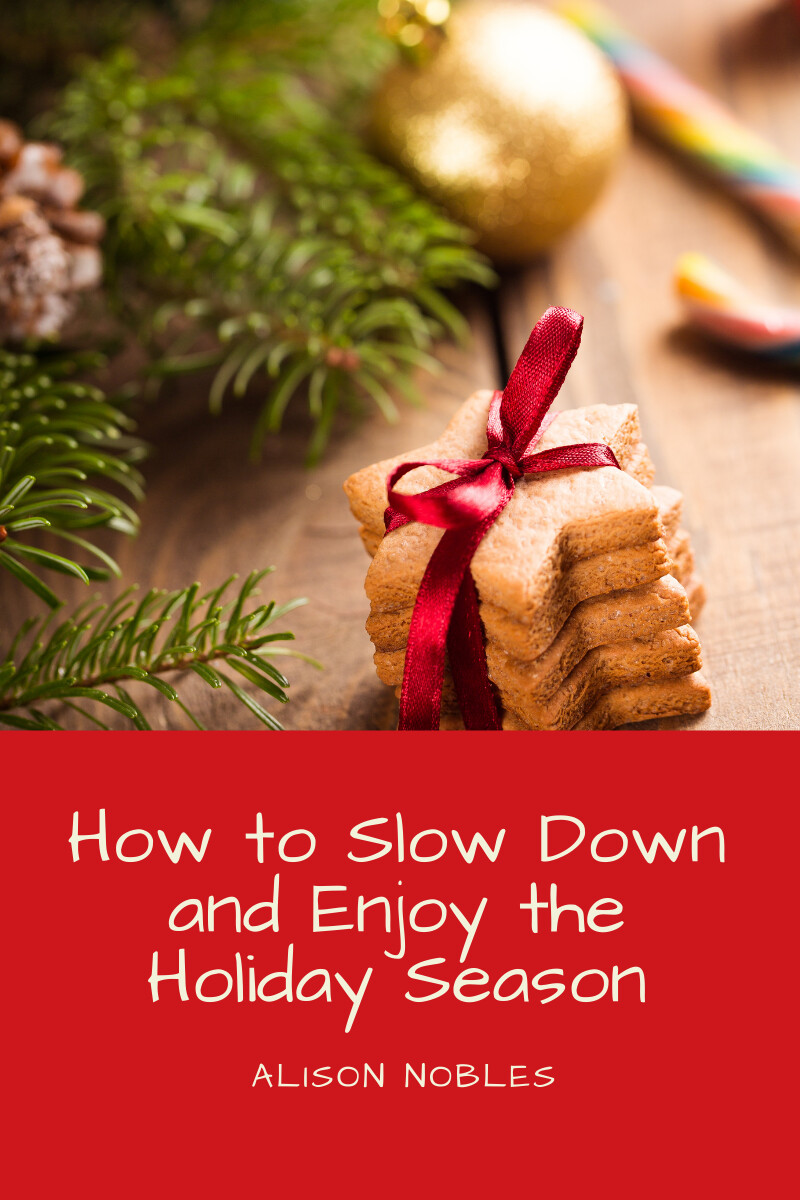 How to Slow Down and Enjoy the Holiday Season
This concept may sound crazy to you and years ago this was not the case for me. I used to rush around, fill my days until I was exhausted and make the season all about consuming and doing. Don't get me wrong I love giving a great gift, baking, making a list and checking it twice but now my focus is on my priorities (read more about that here) during this season. So while we are still doing many of the tasks that come with celebrating the holidays; we are doing them with a whole different focus.
So What do we Focus on and How do we Slow Down?
Our focus becomes on the reason for the season! For us, that is Jesus Christ. We make sure our eyes are fixed on the fact that he was born as our King and slow our minds and bodies down to receive this message and spread it to others with love.
School looks a bit different for us since we home school. We don't try to cram it in. Honestly, what's the point? We take it slow by doing less curriculum focused material and more "life focused" activities. Read on below because I'm going to share what that looks like for us.
I love to cook but during the month of December that looks much different. I don't want to constantly be in the kitchen. I want to take walks with my family, watch holiday movies and specials and make sure all of our traditions that we love stay alive. On that note, if you have a tradition that is not working for your family anymore don't be afraid to change it or get rid of it.
We look for service projects and ways that we can love on people a little extra the way Jesus did, especially in a season when many are alone, depressed or feeling low.
We are not afraid to say no to anything that may take make the season feel overwhelming and yes to the things that are going to fill up our cups so we can do the same for others. This may even change each year and that's okay too.
Gift giving is more about the thought and less about the amount. How can we give more than receive?
We do not run around trying to buy all the gifts. We keep it simple. We make homemade treats and find thoughtful gifts.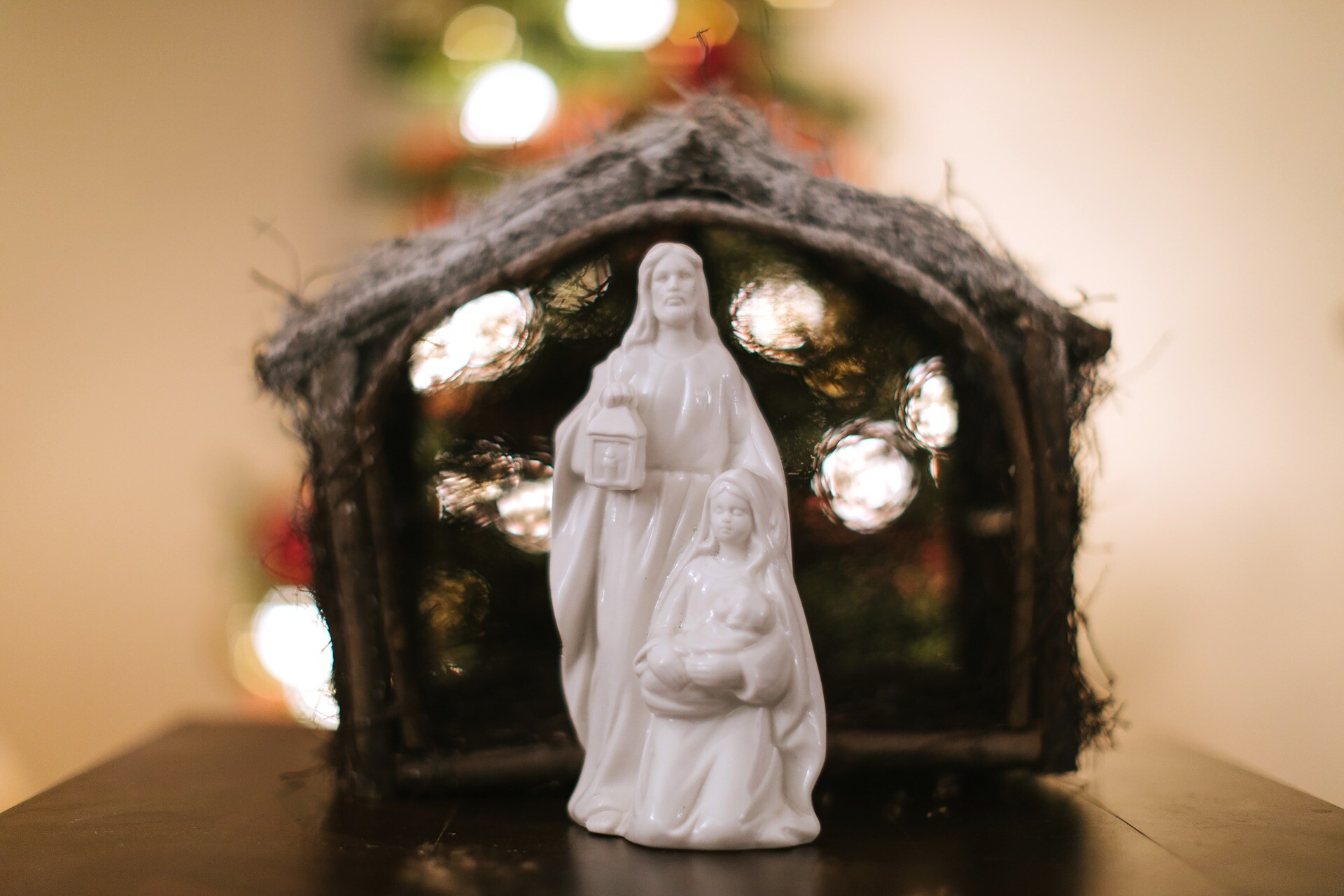 The Reason for the Season
For a couple of years now we have been doing Advent readings in various ways. Chris and I read
The Greatest Gift by Ann Voskamp
. It is a book filled with the hope and joy of the anticipation of the coming of the King. As you read it, you are filled with a yearning to slow down and receive the peace that is available to you. There is nothing more intimate than getting to know the Lord better with your spouse if you ask me. We have been working on this intentionally for the past 2 years and we are closer than ever as a couple.
The kids enjoy
Ann Voskamp's, The Wonder of the Greatest Gift
. It is so fun to open the numbers each day and read the devotion that goes along with the story of Jesus birth. At the end there is a tree topper star that every kid loves to put on to finish it out. This is a book you can keep and pass on for generations to come.
We also love to go to the
You Version app
and read different Advent related devotionals together. This keeps our focus exactly where it needs to be for us.
Home School may Look a Little Different but the Learning Doesn't Stop
In the month of December we slow down to make room for whatever may come our way that allows us to be expand our faith and grow in love with others and our family. The older children will do 2 weeks of curriculum in a 3 week period spread out and my youngest will be doing a 10 day unit specifically about Christmas. We will be doing what we love.
That involves baking, making ornaments, writing letters to others and listening to Christmas music. We love to watch the ballet and listen to the Nutcracker music composed by Tchaikovsky. I also love to look at
Holidays around the World
to give them a cultural view of how it looks different for everyone and different locations. There are so many fun activities that go along with this too.
We take walks together with the nicer weather and enjoy tea or cocoa while we chat and hang together. This is such an important time to listen to your children and let them share their hearts. We have discussions about how to help others and what that looks like for our family.

Let's Look at Slowing Down in the Kitchen
I look for ways to cook hearty foods that comfort and nourish our bodies. I love to cook soups and stews. Something I can throw together quickly and let simmer. I also try to find recipes that will make leftovers and take some days to just heat meals up. Some of favorites are my
super easy chicken thighs
, chicken noodle soup and quiches. I want to try and make vitamin and mineral rich foods to balance out the treats we are going to consume. I love to teach my children it's not about depriving yourself but thinking about what you are eating with intention. We sit together at the table and enjoy our meals together while talking and enjoying our foods. Sometimes we will even just throw together a meat and cheese board and snack away while we visit. You won't find me in the kitchen exhausting myself on elaborate meals. I like to keep it simple and enjoy the process of cooking a yum but simple meal for my family. You can have homemade food that tastes delicious and doesn't keep you in the kitchen for hours.
Looking for Service Projects and Serving Others
This does not have to be complicated. It could be writing a letter to a friend, sending out simple Christmas cards, bringing someone a baked treat or even calling them to talk and check in. We discuss ways we can help others and look in our area for projects that are doable. Then we figure out what we need to do together to make them work.
Just talking about this with your children is a start and having them answer questions that lead them to gratitude.
What does the word enough mean?
What does it mean to have enough?
Do you have more than you need?
What can you do to help others who do not have enough?
What about Traditions?
I love creating traditions for my children and especially repeating some that have been passed down for generations. They love it too! Children thrive on making memories. These are the kinds of thoughts they will have when they reflect back. It won't be how many gifts they got, how busy they were, how much they learned or what they ate. Sure they are going to have some memories of these things but ultimately what will make a difference in their hearts is the quality time and the service to others. This is a special time to develop their character and show them how to make others feel special and loved. One of our favorite traditions and one that came from my childhood is our annual "cookie party". It starts with decorating the tree as a family, making cookies together and then enjoying them by the light of the tree. The best part of this tradition is going around and sharing what we are thankful for with each other.
Another one of our favorites is the "Nobles Express". We get all cozy (some in PJs) and head out to drive around to look at Christmas lights. A few days before we go, they make tickets to get punched before we get on the "Nobles Express". We also love to give them a little gift to open. One year it was thermos mugs to make their hot cocoa in to take along. I usually find a fun marshmallow for them to put on top.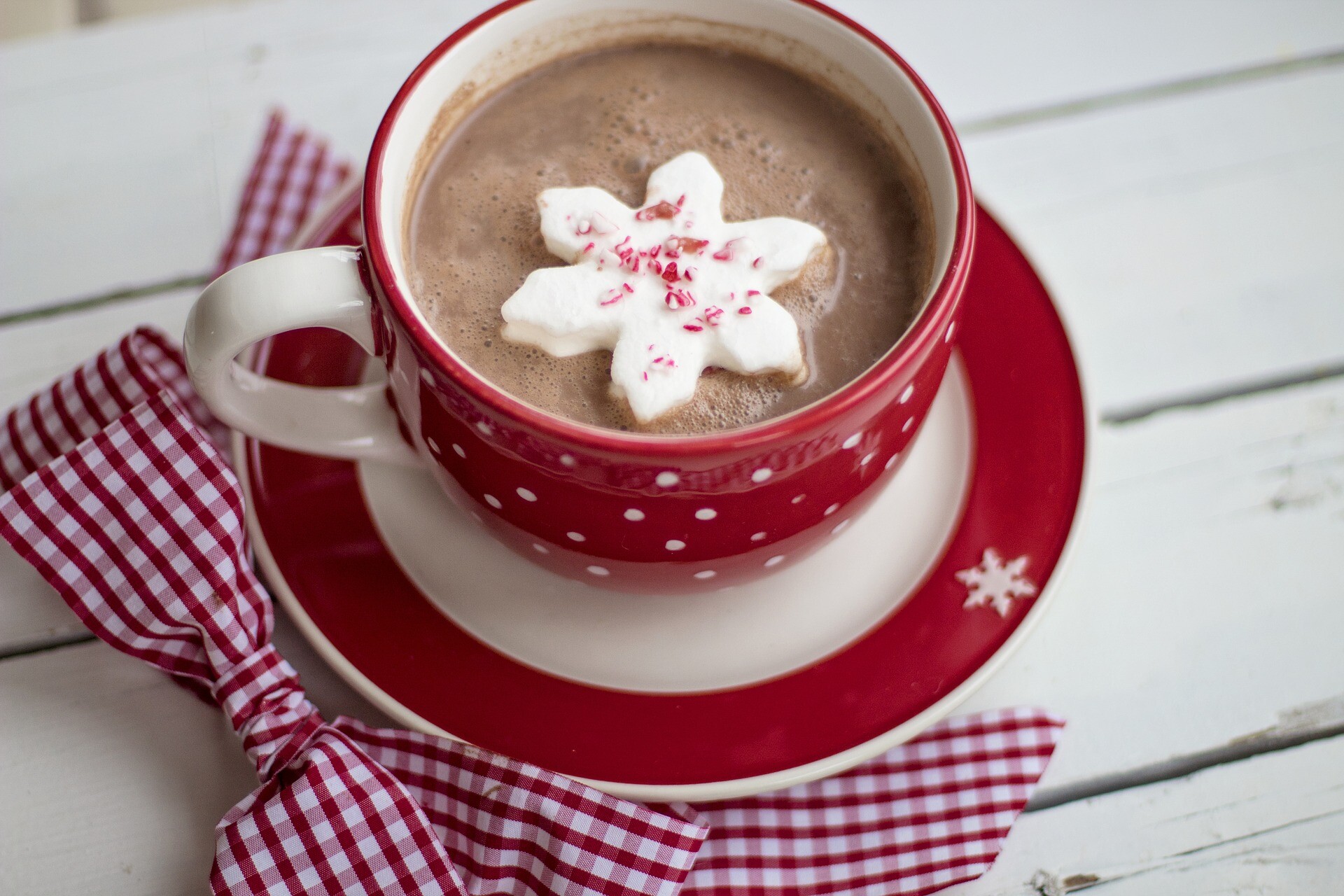 Slowing down makes room for your heart to feel the anticipation and be filled with hope. It gives you a sense of peace around the season. It really helps you see the reason for the season. It is such a great time to build character in your children and search your own heart for that matter. Plus, as moms we need time to breathe and focus on our family in a way that can sometimes be so hard during the school year. We also need a time to refocus on our priorities and bringing them with us into the New Year.
Giving Gifts of Thought and Scaling Back
This may be strange at first if you are used to running around and finding all the gifts. I'm certainly not saying there is anything wrong with this if it brings you joy and it does not overwhelm you. We started scaling back a few years ago and it has been such a relief. We create a Christmas fund every year that starts filling up in January and becomes available to use November 1st. We set a budget each year for what works for our family and that's what is available to use for that year. We love making homemade gifts using our
Young Living Essential Oils
. Our family and friends love it too. Bath Salts and Sugar Scrubs are favorites. The idea is to get creative and think about what they would love.
So what about you? Can you slow down in this season?
Tell me what traditions have you started. What was one from your childhood you loved?
There are Amazon Affiliate Links in this post. I only share what we love and use.