Jan 14, 2021 07:40 PM Central
Alison Nobles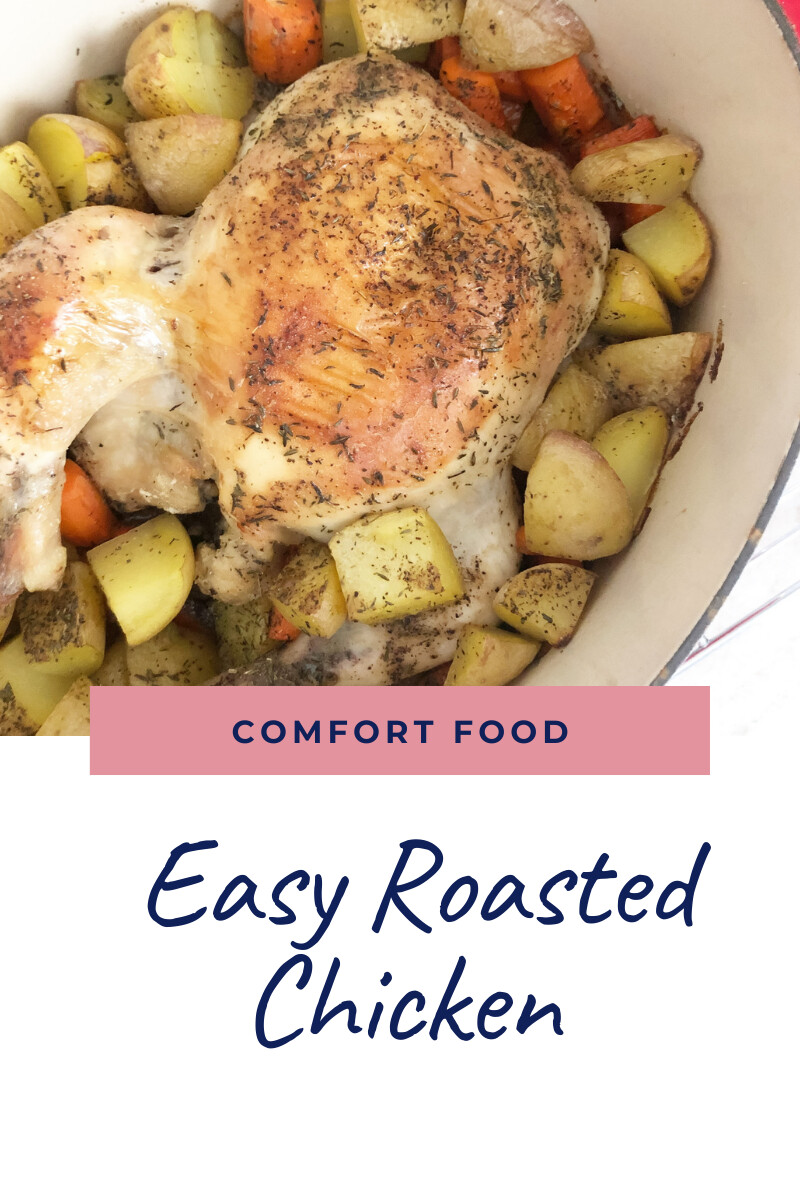 Anyone Can Do it Roasted Chicken
Whole Chickens used to completely intimidate me. Seriously, what do you do with that thing? Then I decided to conquer my fears of the whole chicken and never looked back because it's so easy and it's a dinner life saver. Plus it usually makes leftovers or you can stretch it into another meal. Now they even make it so easy and you don't usually have to take the giblets (I know, that word) out.
So let me help you see how easy this is and when those organic chickens go on sale; grab them up and add this into your recipe rotation. It is a staple at our house and goes into my meal planning often. Read more about how I make meals simple here.
You will need a dutch oven but in my opinion every kitchen should have one so invest now. They are great for soups, stews, greens, big batch meals and you can even make bread in them. Plus when you see how easy this chicken is to make you are going to be using your dutch oven at least once a month if not more. I have this one and I would get it all over again. So worth it! Here

is a cheaper option that will work too.
You definitely need a digital thermometer too. This is the only way I cook meat. One like this works.

This recipe is so versatile as far as spices and veggies go so take your pick and try different combos.
Whole Roasted Chicken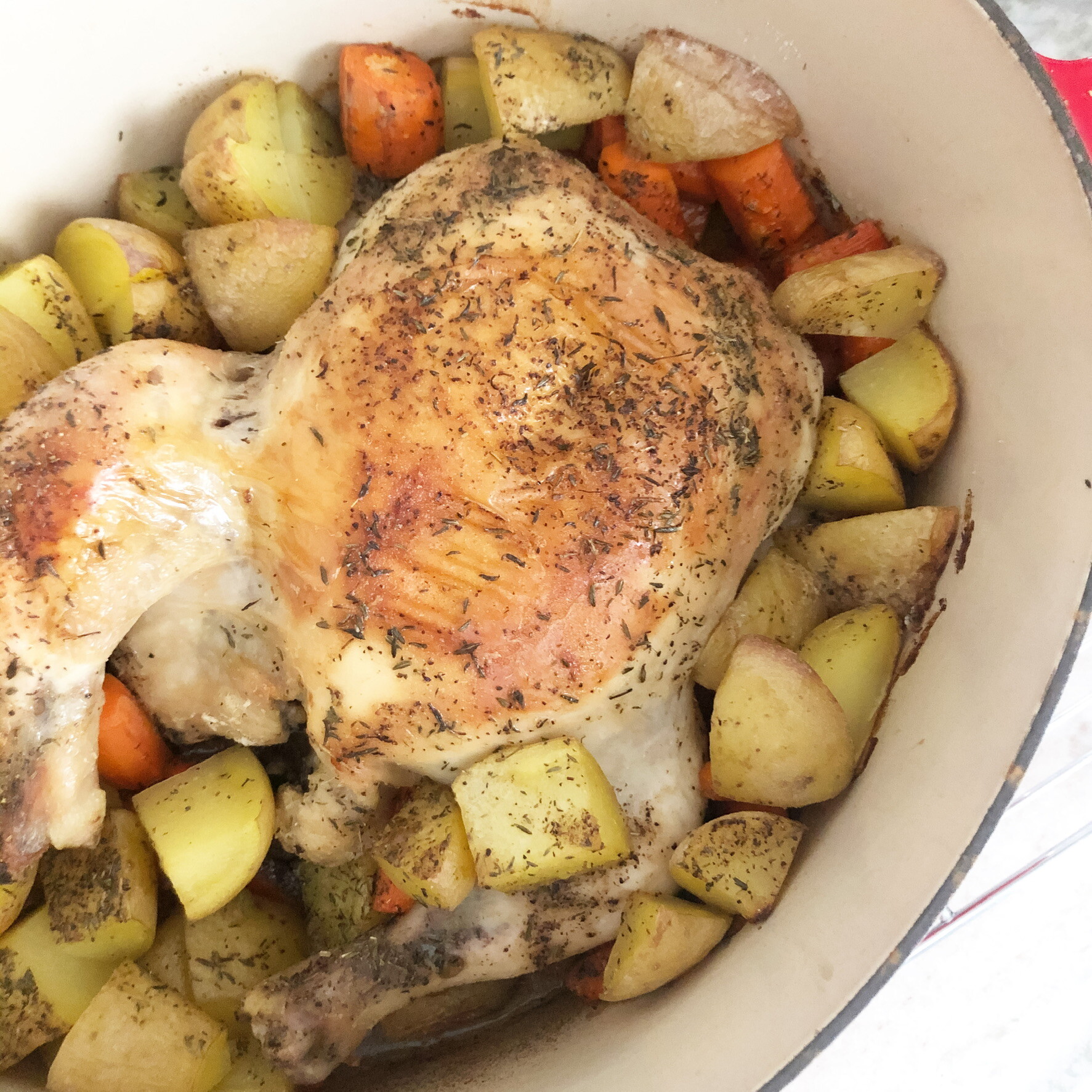 1 broiler/fryer chicken (3 lbs)
1 tsp dried thyme, divided
1 large onion, cut into eighths
2 celery ribs with leaves, cut into 4 inch pieces
8 small potatoes, your choice
6 big carrots, cut into 2 inch pieces or whole baby carrots
1/4 cup chicken broth or water
Sprinkle the inside of the chicken with 1/2 tsp thyme and 1 tsp of salt. Stuff with the onion and celery. Cover with avocado oil and sprinkle top with 1/2 tsp thyme, 1 tsp garlic powder, 1/2 tsp salt and 1/4 tsp pepper. Cover and bake at 375 for 30 minutes. Add potatoes and carrots, sprinkle with 1/2 tsp salt and 1/4 tsp pepper. Add broth. Cover and bake 25 minutes longer.
Increase oven temperature to 400 , bake uncovered, for 10-15 minutes more or until the chicken thighs reads 180.
Sometimes I use smoked paprika, Italian seasoning or even rosemary. It really is a preference in spices with what you decide to use. You can also add parsnips or any other hard vegetable that holds up well to cooking for a while without getting mushy.
So there you have it. It's time for you to give the whole roasted chicken a try. Your family will totally be impressed and you don't have to tell them how easy it was. Also, the meat is great for soups and casseroles or just to throw on a sandwich. You can even make chicken salad.
What do you think? Are you going to give it a try? Have you ever cooked a whole chicken before?