Jan 20, 2021 04:59 PM Central
Alison Nobles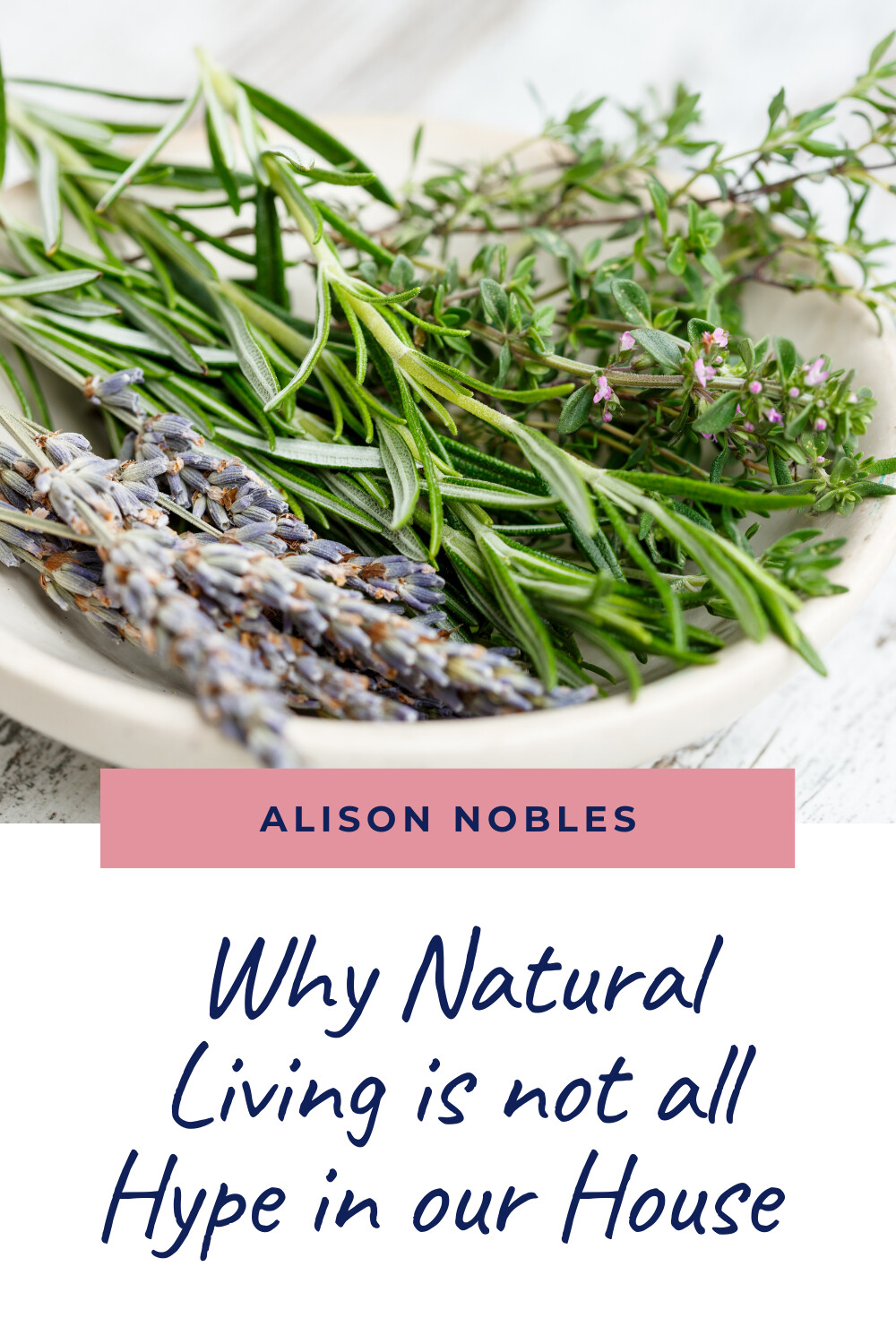 Why Natural Living is not all Hype in our House
I'm sure you hear all kinds of buzz about natural living and wellness. I mean it's everywhere and how the heck are you supposed to know what is helpful and what is hype.
Life Changing Story
Let me start with my story and what led me to even seek an alternative to what the doctors were telling me. About 12 years ago after having my second child I started to notice what I thought was a rash all over my body. It started in my hair and on the trunk of my body and quickly began to spread. I had already been going to the dermatologist office for yearly skin exams so I called them up. I told them I needed to be seen for this rash. Come to find out I had what is called psoriasis. Let me divert for a minute and tell you a bit about psoriasis. It is a non-contagious, autoimmune disease typically characterized by red, dry itchy and scaly patches. It can be genetic or caused by environmental factors. Plaque psoriasis is the most common type. There is currently no cure for it and there are some increased risks that come along with it. Sounds fun, right!
So anyway, the dermatologist sent me home with some creams, one of which was a steroid and only to be used for about 2 weeks at a time and then stopped. Why, you might ask. Well, I started to wonder that myself after a few months and found out that over time it could thin my skin, create stretch marks, easy bruising, dilated blood vessels and increase hair growth. They can also suppress the body's immune system. No thanks! Then I started digging deeper into the root cause of psoriasis and all I was doing with these very expensive prescriptions for steroids, creams and shampoos was getting rid of the symptoms and nothing else. I definitely wanted the discomfort gone but I started to understand that I needed to get to the root of this and work on supporting my body on the inside. My body was shouting out to me that something was not right and I surely didn't just want to cover something up.

Let me back up a little though, I started to look into this information and I got overwhelmed. Do you ever feel that way about all this natural living stuff? So I honestly didn't really do much with it then except change a few of my eating habits. It wasn't until I got pregnant with my 3rd child and felt a real maternal instinct to protect him that I just let my psoriasis go because I didn't know what else to do and I wasn't willing to expose him to anything harmful. It got out of control covering my scalp, trunk front and back and my chest area. My husband was starting to get worried about me and my mental health was not good at all. Psoriasis has even been know to cause depression. One day I was talking to my aunt about it and she told me that she had read in Prevention magazine about using essential oils for your skin, particularly tea tree. So she brought me some from a grocery store and told me to use it twice a day with some grape seed oil. So I did but nothing happened. This didn't discourage me though. It made me want to check into it further.
So I did. I quickly learned it mattered what essential oils you used and the safety, potency and quality was not the same in all oils, especially the ones on the grocery store shelf. I also started to learn that I needed to change my personal care products by looking for natural alternatives. My sister told me to look into a specific brand of oils to see what I thought. That month I ordered them
and within 2 weeks of using them I saw a difference. Over the next few weeks we started using them for everything and they were working. Then I gradually started using them to make my household products like laundry soap, face wash, dish soap,
hand soap
and I switched most of my personal care over to this brand. Within a couple months of doing this my skin was starting to look like it hadn't in years. Coincidence, you might say but I knew it wasn't.
So you can imagine when I saw this help I was never going back, so here we are 5 years later still choosing this lifestyle daily for our body's needs. It's just what we do. I have researched it so much and continue to learn more and more each day. I have learned so much about the body systems and how foods, herbs and plants can support the body. I have also learned how the ingredients in our household and personal care products do make a difference in our health. It matters what we put in and on our bodies, especially since health is linked to gut and our skin is our largest organ. So I check ingredients on food, household and personal care products. Really, I just hit the easy button and get all that I can from the brand that I started using 5 years ago. It also led me to a community on the same path that encourages and inspires us to stay accountable. We hear so many testimonies about how they have seen complete changes in their wellness.
What do you think about natural living?
So what about you? Have you dove into the world of natural living or does it overwhelm you completely?
I learned for us a lot of it was changing habits that weren't serving our bodies and in the long run could even be harmful. That gave me enough "why" to begin changing my habits and helping my family do the same. I'm even starting to see my kids naturally gravitate towards choosing the path of living this way.
There is no judgment in this space because these are choices and there is not one right way. What I do know is that doing your own research and making your own decisions is where it's at. I'm love learning about this with other moms and women and navigating it together.
Here's a quick video about how one box of plant goodness changed our home forever!
Oh and
here's
a few tips I have for starting out on a wellness journey.
Here's
the only brand of essential oils we use.
Disclaimer...I am a brand partner with this company and have been for the past 5 years. I only promote what I use and love. These products as you can see were life changing for me and with my family in many other ways. Reach out if you want to speak about it for you.
I'm also not a doctor and not claiming that these will do what they did for me. I'm just telling you my story. Our stories are important and can help others.