What about those brown, mushy, overripe bananas sitting on your counter right now? I have a plan for you to use those up. I actually buy them to get to that stage. Then they either become frozen for smoothies, or I use them in banana muffins.
At this stage the bananas are very sweet and full of antioxidants. They are also easier to digest when getting overripe Bananas are a great source of potassium and many other nutrients. So eat them up!
These muffins are one bowl and easy to grab and eat on the go. Plus they can be made gluten free and they don't have refined sugar in them. Really the sweetness of the bananas makes it so you really don't need much to make them tasty.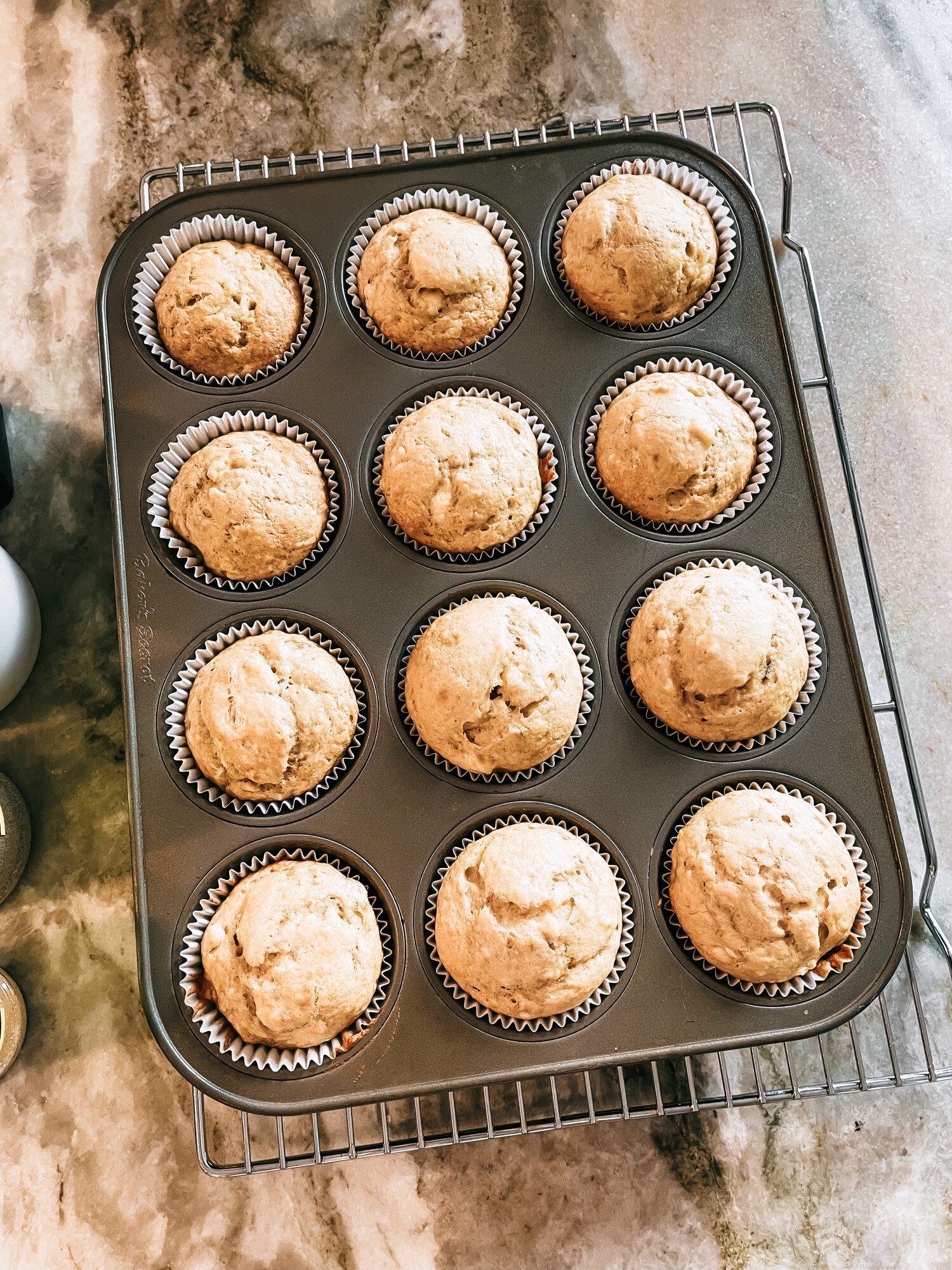 Easy Banana Muffins
Servings: 12

Ingredients
1/4 cup melted coconut oil
1 large egg (room temp is best)
1 1/2 cups all purpose flour (or GF one to one)
Instructions
1. Preheat oven to 350 F. Lightly oil muffin tin or use paper liners. Set aside.
2. In a large bowl, mash bananas with a fork until small lumps are still there.
3. Add oil, maple syrup, egg and vanilla to the bananas. Mix well.
4. Add dry ingredients to the wet and gently combine. Do not over mix.
5. Fill the muffin tins about 2/3 full. Bake 12-15 minutes until the tops bounce back to the touch.


Don't throw out those overripe bananas. Turn them into these easy, one bowl muffins. They are delicious and good for you too.