Oct 27, 2020 10:10 PM Central
Alison Nobles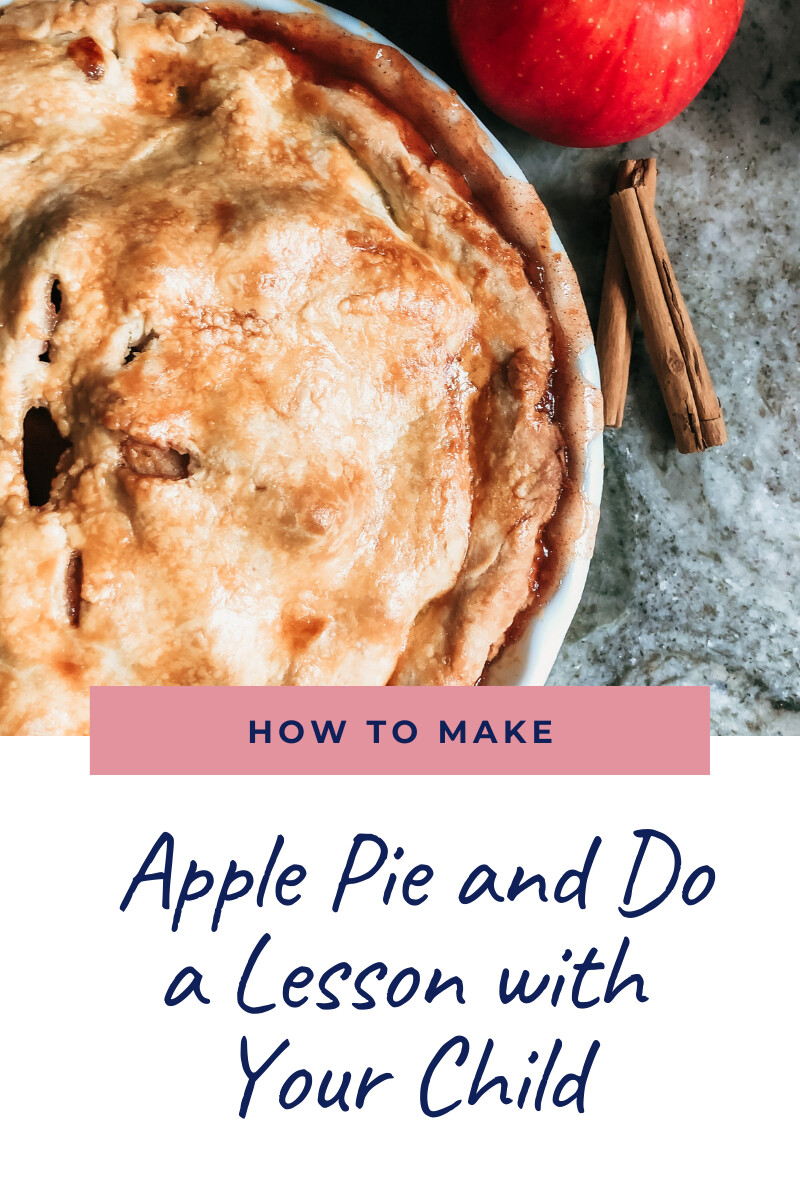 Easy Apple Pie Lesson and Delicious for the Fall Season
I'm so into Fall right now! What about you? This week my youngest had a unit with his home school curriculum all about "apples for a". I love teaching the letters with a theme. It's fun, easy, cohesive and it solidifies it for little ones; especially the kinesthetic, tactile learners. So when it suggested to bake an apple pie we were both all in. Not only that, there was a book to go along with the lesson and I love that!
"A for Apple"
The book we read was How to Make an Apple Pie and See the World by Marjorie Priceman. This is the cutest book about a little girl who wants to bake an apple pie but the market is closed. So she heads out on an adventure all over the world to get her ingredients. So not only is this book great for a reading lesson; it covers so much more, including geography. Start by looking at the cover with your kiddo first and making some predictions. Then as you read; ask questions all throughout. This helps them with comprehension and shows them it's great to ask questions while you are reading. You could get a globe or map and follow along with her adventure. There is also one in the front of the book to look at together. This also puts it in perspective for them where our ingredients come from.
Now to Make an Easy Apple Pie
First of all making your own crust can seem intimidating but it's really minimal ingredients and pretty simple. If you don't want to make the crust, totally just buy a store bought one. I prefer the ones in the refrigerated section when I do this. They tend to be more yummy! My favorite is Immaculate Bakery.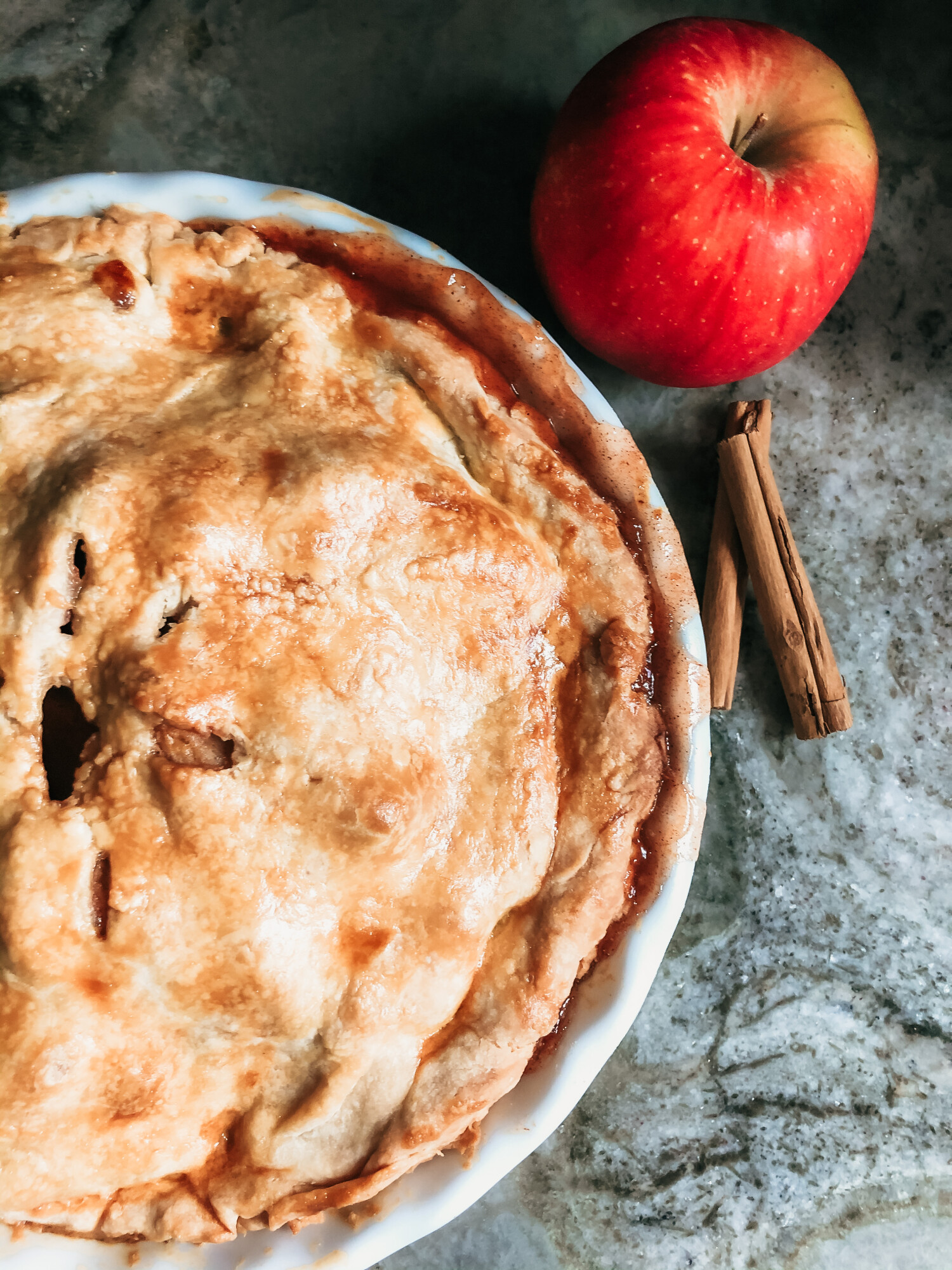 Ingredients:
Crust:
2/3 cup shortening (this is the best and better for you)
1 egg yolk (to use for an egg wash after filling the pie)
1.Start with level measured scoops of flour and whisk the salt in medium sized bowl.
2. Cut in 2/3 cup of shortening until it looks like little peas are in the flour (you can use two knives or this tool I love for this)
3. Add 1 Tbls of water at a time to one area and mix with a fork until moist. Do this with sections until the dough is coming together. Do not overmix. You will still see some crumbs.
4. Divide the dough in half.
5. Put each half onto a floured surface and shape into a round disk. Put in fridge wrapped up to chill for a bit while you make filling.
Filling:
1. Peel and cut the apples into 1/4 inch slices. If you cut them too thick, they won't soften. If you cut them too thin, they will get mushy
3. Add the apples and toss to coat. Let them sit about 5 minutes.
4. Grease a pie plate (this is my favorite) with butter or shortening.
5. Roll out the first disk of crust to fit pie dish. Use roller to lift it and put into the pie dish.
6. Pour the filling in. Mound the apples to the center a bit.
7. Roll out the other crust and lay it over the top. Cut excess off. Crimp the two crusts together to seal closed.
8. Cut a few slits in the top of the pie to let steam out.
9. Make an egg wash with 1 egg yolk and 1 Tbls of water. Brush over the top of the crust.
10. Bake in a 425 oven for about 30-40 minutes. Reduce oven to 350 and put the pie dish on a baking sheet. Bake for about 20 more minutes. Check to see if the crust is golden brown and put a knife in one of the slits to see if the apples are tender. You will see steam coming out of the slits and the filling will be bubbling when it's done.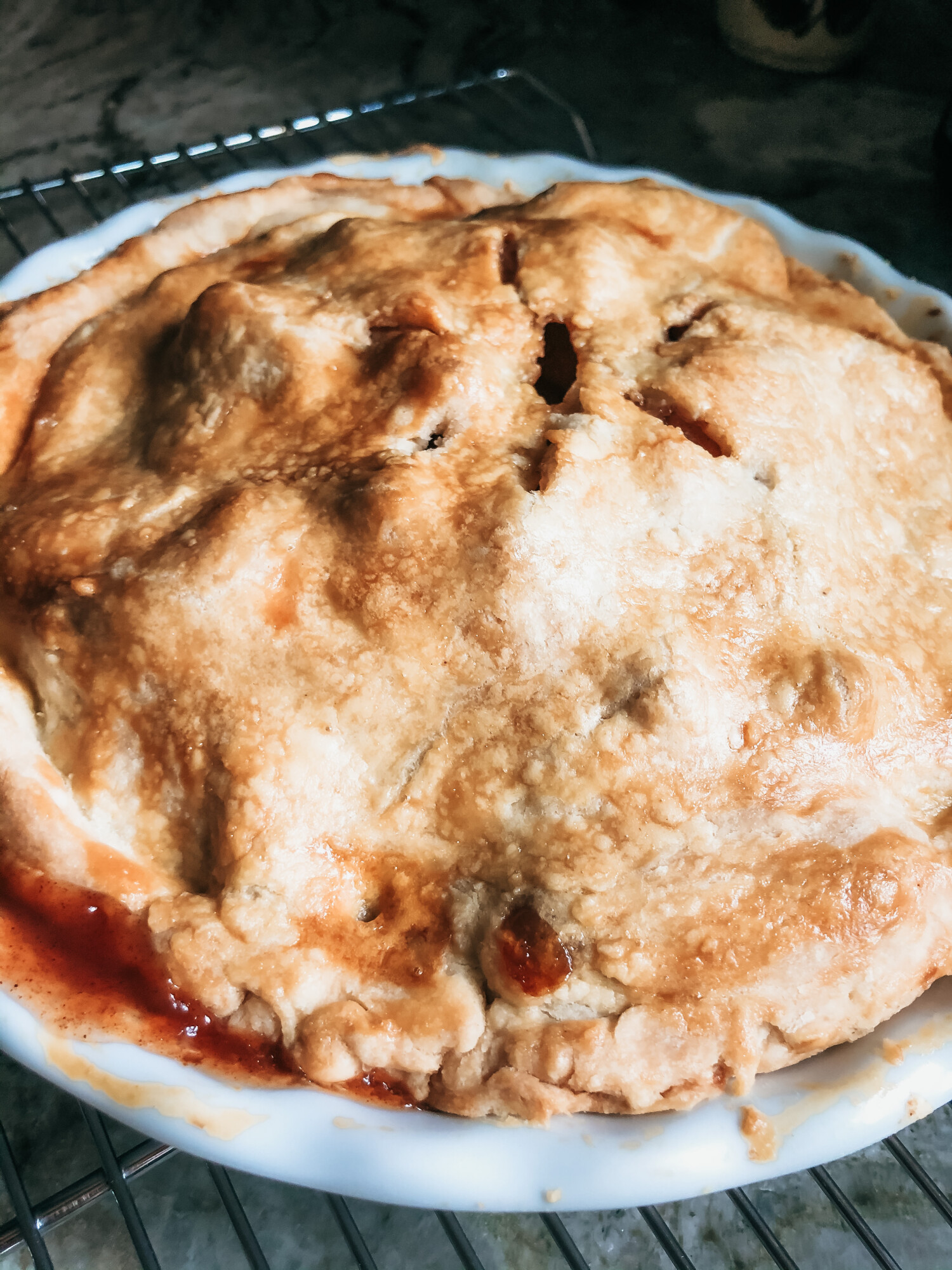 Baking with Kids is Worth the Effort and Time
This is a fun activity to do with any age. My eleven year old was even helping. Cooking with kids helps them learn life skills, math, science and reading all in one. Plus it helps create a kitchen environment that is full of love. You are making memories with them that will last a life time.
I love making our home a place where the kids want to be and giving them experiences that create warmth. Plus smelling the apple pie bake in the house will not disappoint.
Have you made apple pie before? What is your favorite pie?
By the way, come hang out here with other moms hashing out this parenting gig
here
.